Standard Cushions
Replacement seat cushions are a cost effective way of revamping an older peice of furniture. Standard cushions normally use V38 foam which can be wrapped in a 6oz polyester padding which is glued on and then enclosed in a stockinette sleeve. The stockinette acts as protection for the polyester.
Price for putting on a polyester wrap and covering in stockinette is £6.00 per cushion. Total price for a typical 24"x22" cushion 4" thick is £22.00 for the foam. Total cushion price.....£28.00 inc
For individual orders either give us a call or drop us an e-mail.
Deluxe Cushions
Replacing feather or fibre fill cushions on older or more expensive furniture requires a superior foam. We use HR50 Soft. This foam is normally 5" thick and white in colour. The foam is normally wrapped with 2 layers of 6oz polyester wrap with inner sections to give the cushion extra body in the middle.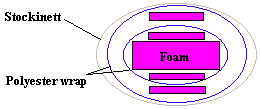 Typical price on a 30"x22" cushion would be £58.00 inc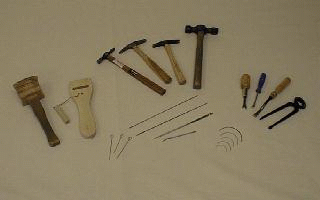 ---